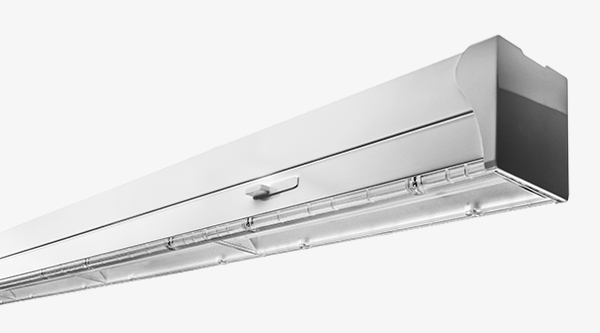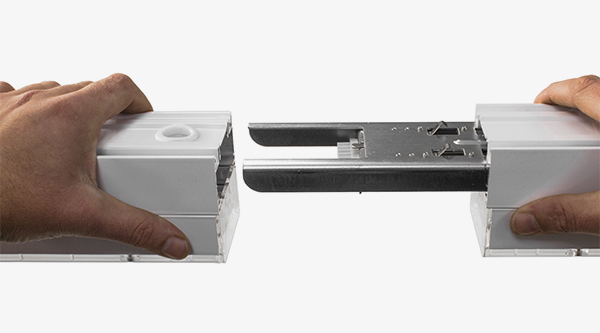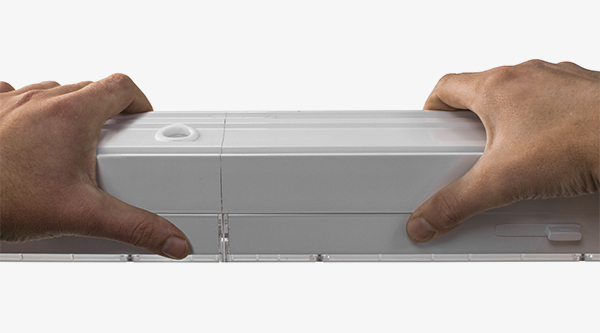 Product benefits:
• Professional light line system for renovation and new construction
• Fewer LED modules required due to lower lumen drop
• Lifetime> 100,000 burning hours, 7 year warranty
• 10% energy saving compared to market rates
• Support rail & LED module made of aluminum instead of steel
• LEDs mounted on 99.6% pure aluminum instead of plastic
• Light output of> 90% over the warranty period
• Is eligible for the Energy Investment Allowance 2019 (EIA)
Efficient assembly:
• Easily modulated tool-free plug-in system
• Assembly only possible by 1 person
• Integrated logistics process without packaging and waste
• Competitive mounting rates (optionally offered)
Exceptional Warranty:
• 7 year warranty versus 5 year market conform
• Warranty valid at ambient temperatures up to 40 ° C
• Warranty on both LED and transformer
CSR:
• Production & development entirely in the Netherlands
• Substantial share of production hours provided by employees who are lagging behind in the labor market
• Circular module, re-usable after term
Quality from the Netherlands
The Linea Series is a very high-quality, energy-efficient, fast-mounted light line system for years of worry-free lighting. The Linea Series is produced entirely in the Netherlands, using only components and parts of the highest attainable quality. The system consists of a mounting rail including LED module of your choice or a mounting rail including blind cover. The various elements can be easily linked using integrated pressure fasteners. The working length of each element is 1425 mm. The maximum mutual distance of the fixing points is 2850 mm. The line is fed by a food piece and closed with an end cap.

Both the carrier rail and the LED modules of the Linea Series are made of coated aluminum. Aluminum has a very long service life (no rust), requires no maintenance and conducts heat very well. The LED modules are equipped with the most efficient LEDs available which are placed on a circuit board consisting of 99.6% aluminum. These components and material choices from the Linea Series ensure optimum heat management with a service life of> 100,000 burning hours.

Tailored
The Linea Series is available in various wattages and designs. Lednovate also produces the luminaires on a project basis entirely according to the wishes of the customer. This makes it possible to create an even and glare-free light for every project. Did you know that the purchase of a LED fixture is only 20% of the costs over the entire lifespan? The Linea Series is therefore also available in a Dali variant, making it easy to save on energy costs through presence detection and / or daylight-dependent light output. This reduces energy consumption to a minimum.

Assembly Efficiency
The Linea Series is an easy-to-assemble modulated plug-in system. The complete light line system is delivered per pallet in pallet format. This pallet then includes the complete lighting per hall included with hanging clips, food piece (s), end cap (s) where the lighting can easily be transported per hall. With the Linea Series, loss of time due to unpacking / assembly is a thing of the past. Due to the smart fixture design, the assembly can only be carried out by 1 person. Compared to traditional Led line lighting, the Linea Series saves on assembly costs.